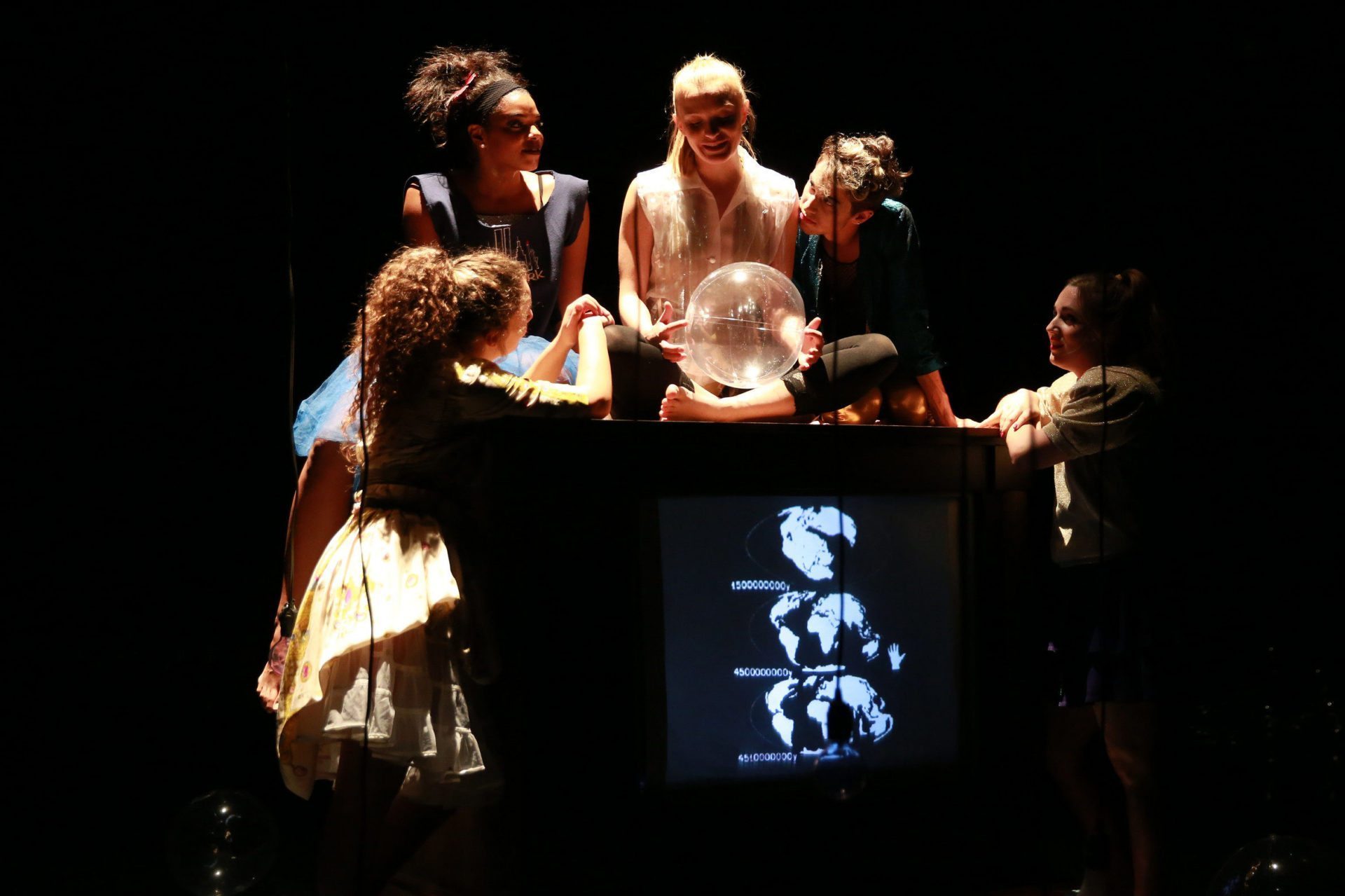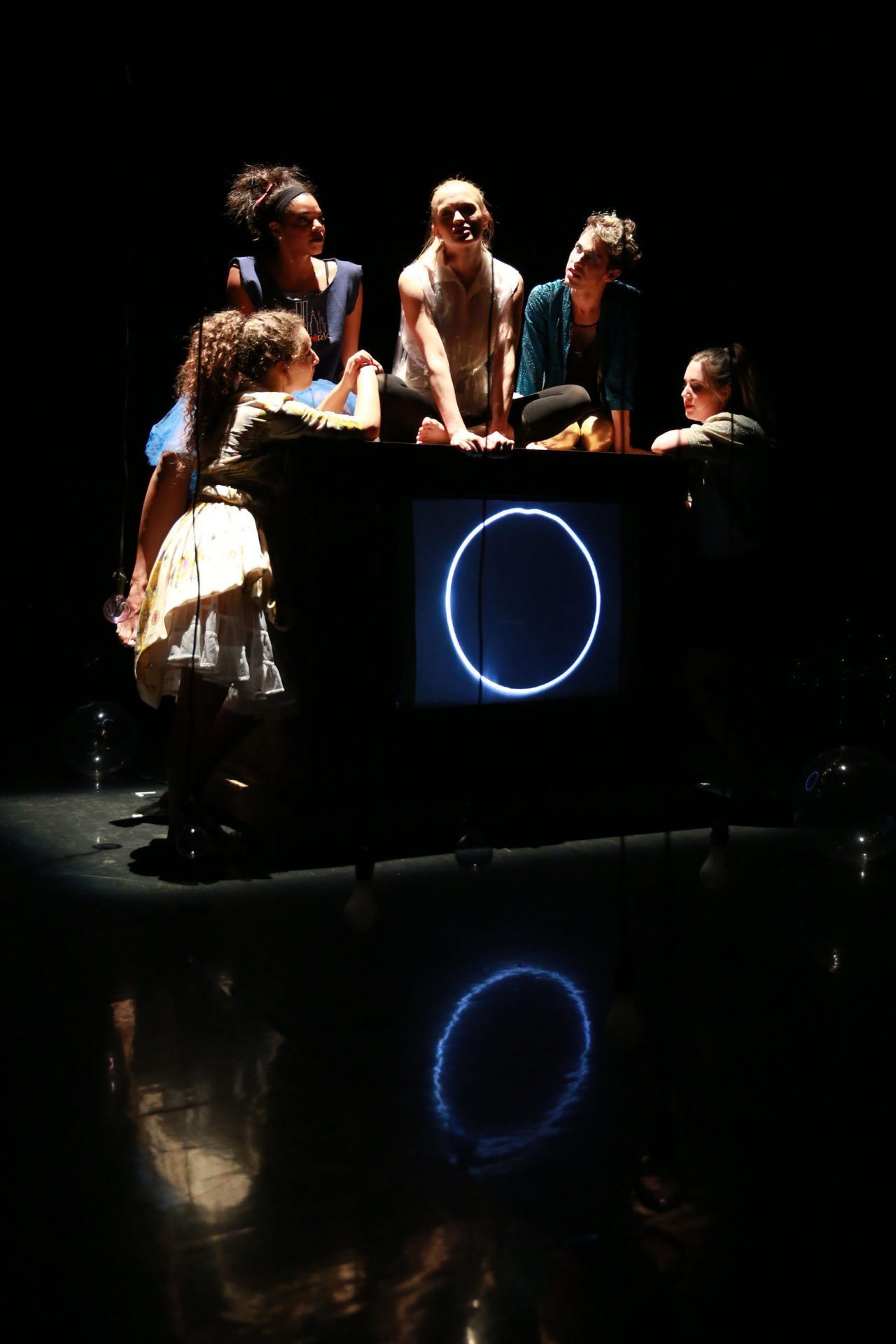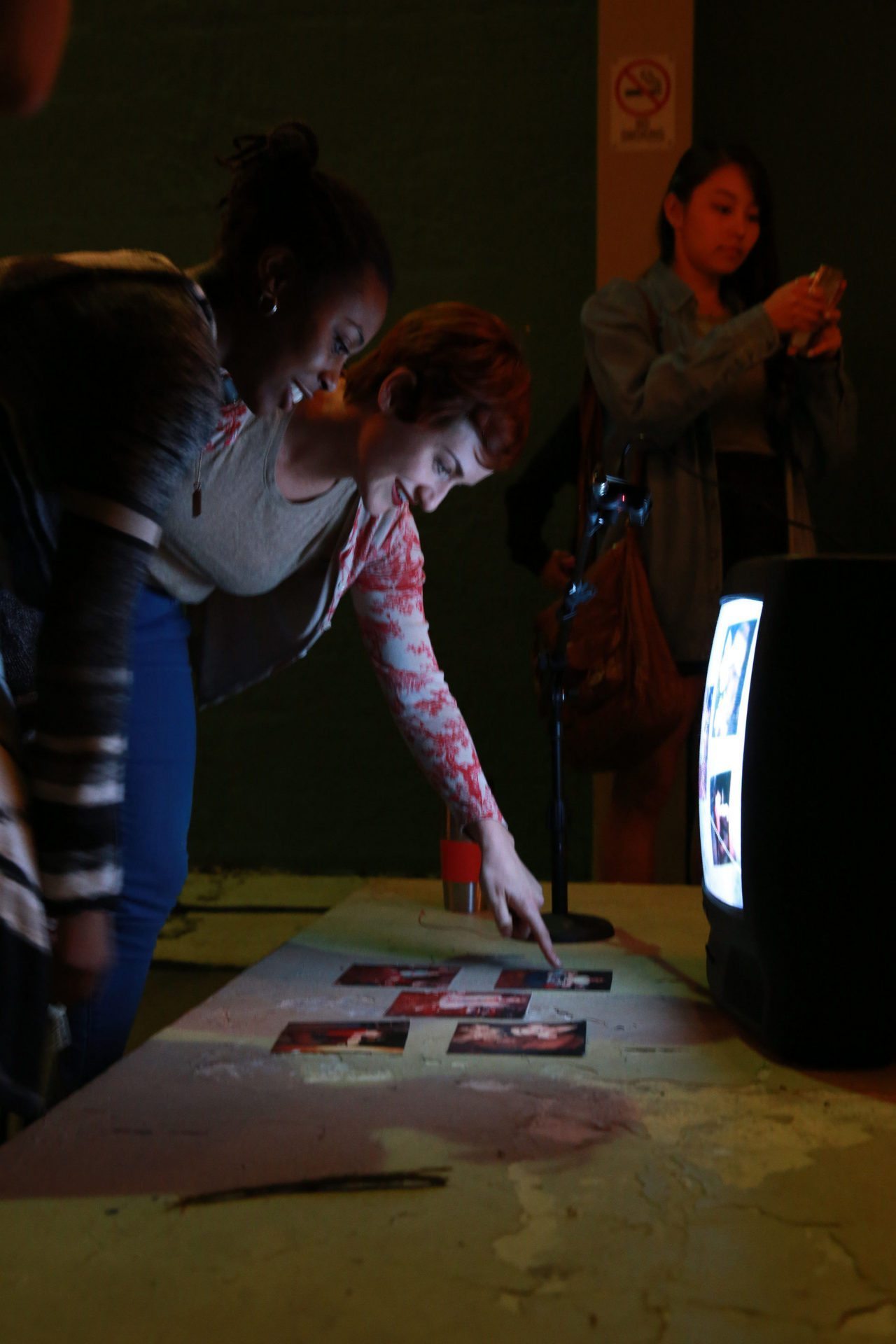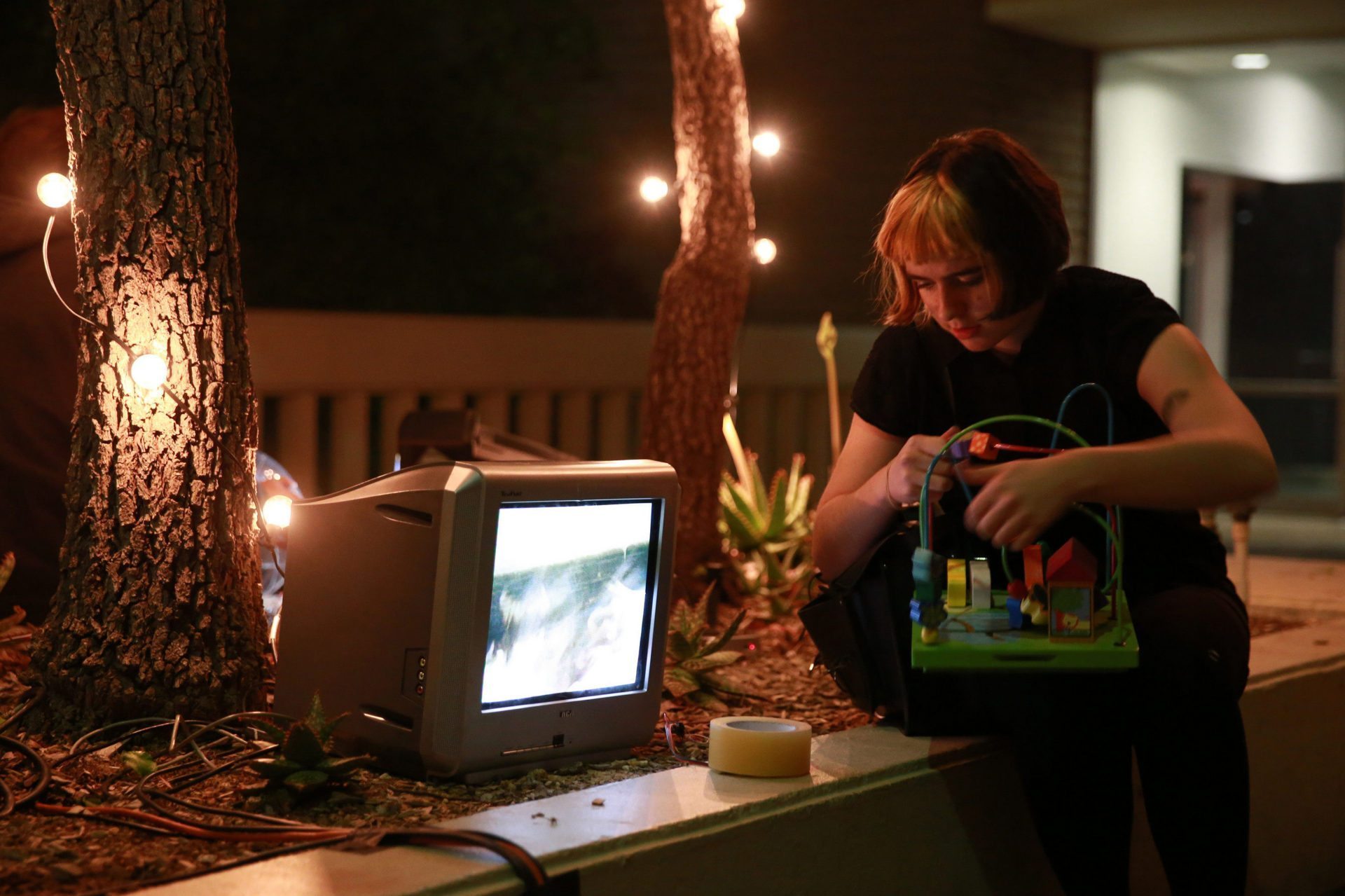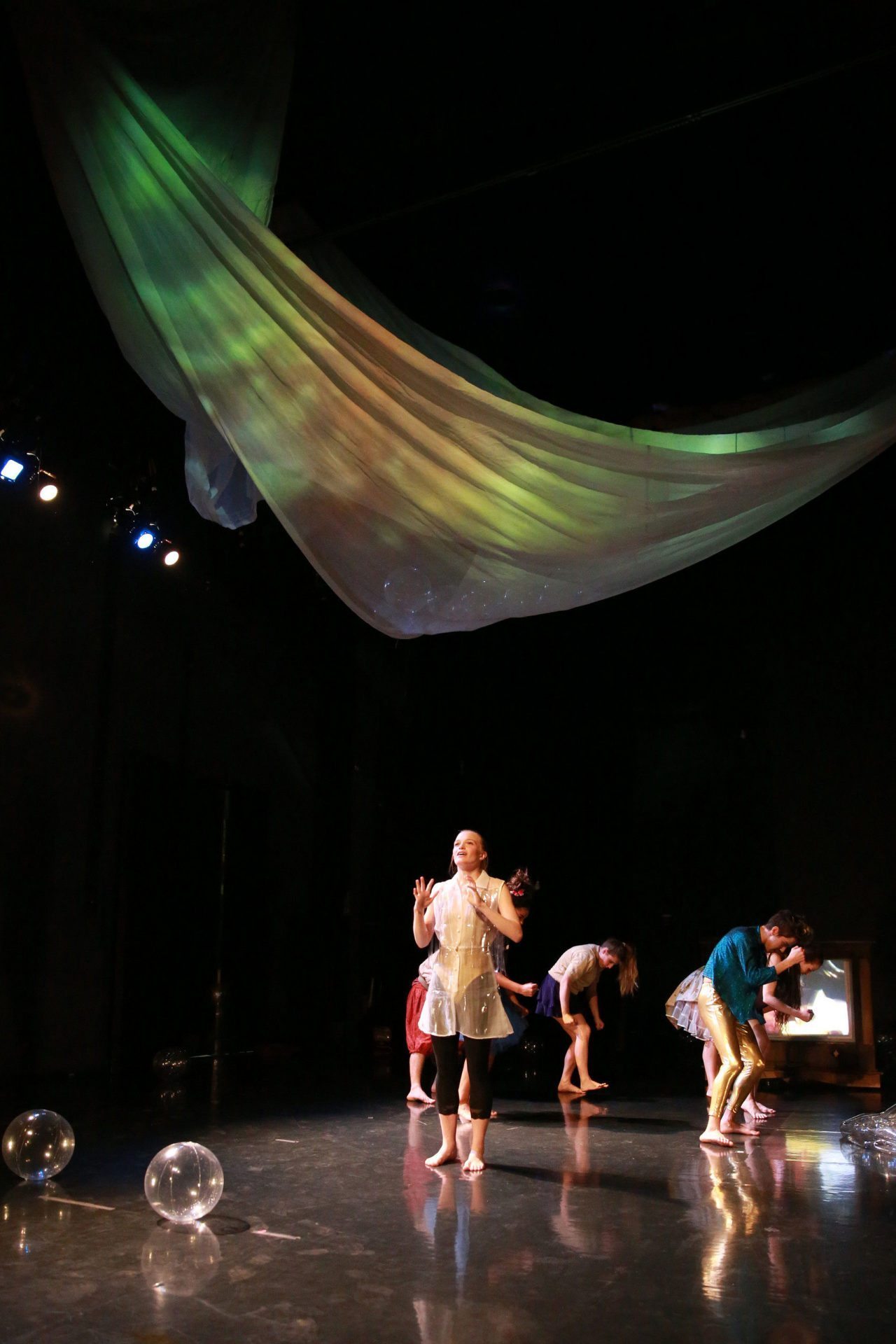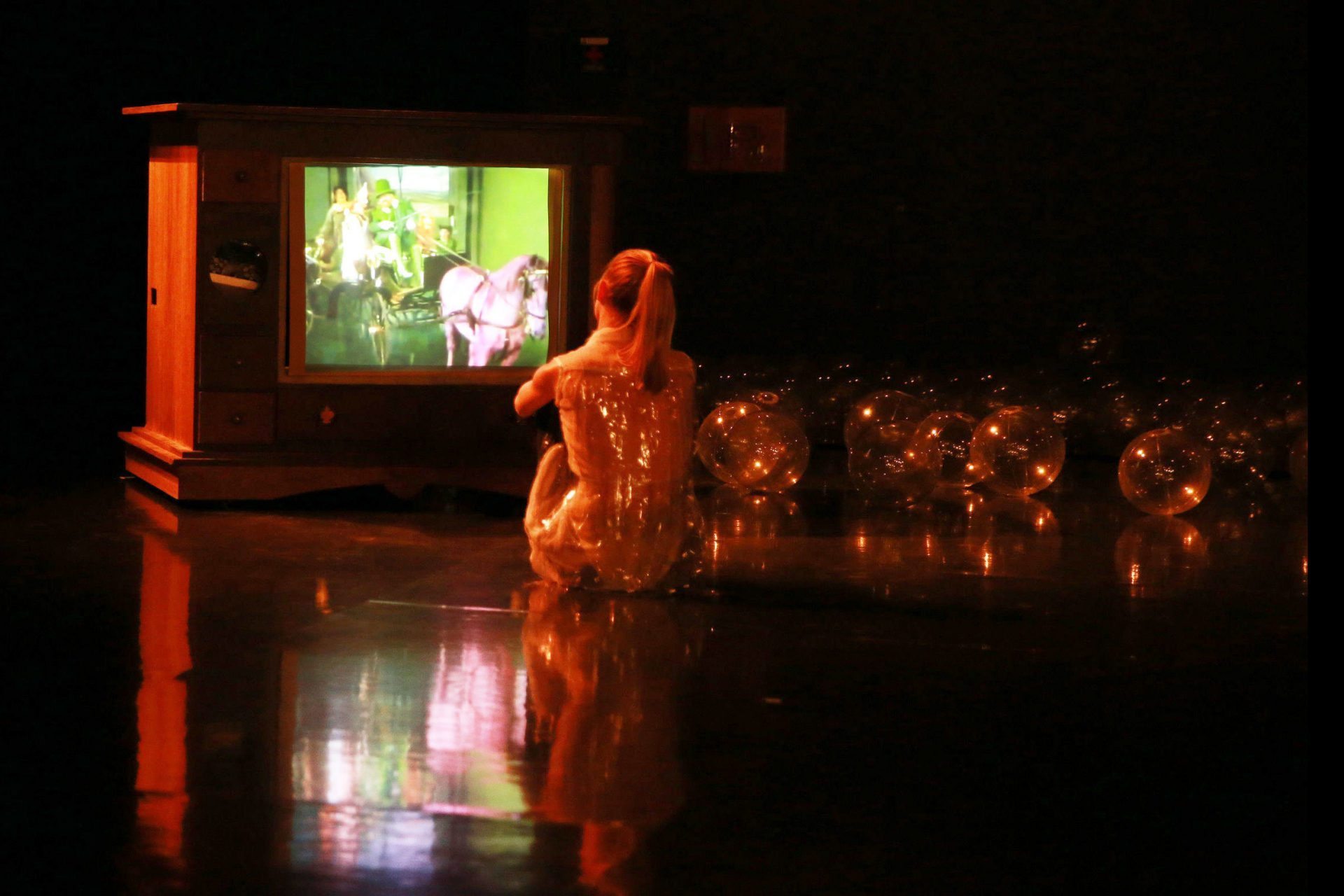 Most Famous Mixtape was Leslie Scott's dance thesis project, but it was far from a typical dance performance. It fluidly combined text, movement and imagery in a 50-minute whirlwind of nostalgia, yearning and existential crises. The took the Voyager probes as a launching point to ask the question, "how would we create a capsule that represents our lives now?"
I combined imagery from the Voyager's Golden Record with home movies and music videos to create a porous media canvas for the performers. The focus point of the set was an over-sized television in which we hid a projector and RP screen. This allowed for performers to come and go through the TV screen, as well as use the empty cavity as a performance space. A swath of fabric hung overhead acted as a counterpoint to the concrete element of the TV, and allowed for more ephemeral content to flow upward and hover above the stage in moments that required a broader media presence.
In addition to creating media for the stage, I designed and developed an interactive prologue outside the theater for the audience before and after the performance. I embedded five old CRT TVs in flowerbeds, each with its own interaction. Several housed home movies that would come to life when the user would lift a relevant object from a pedestal in front of it. Another used text from the show to combine home videos with input from a VCR, swapping out content with each new inserted tape. Another station used an overhead camera to detect faces and 'interesting' elements in childhood photos arranged by audience members. It would then use this data to generate a real-time star chart.