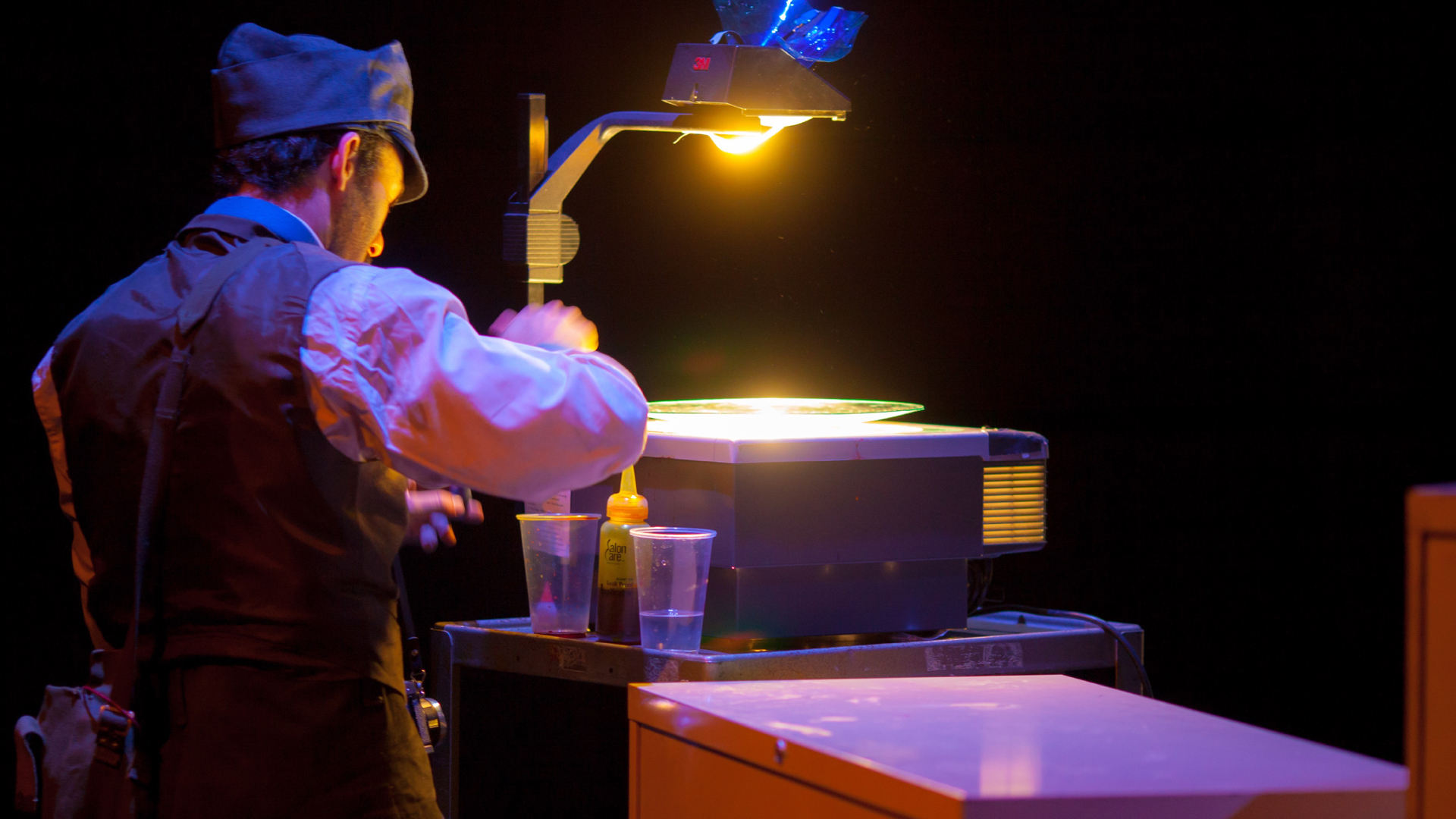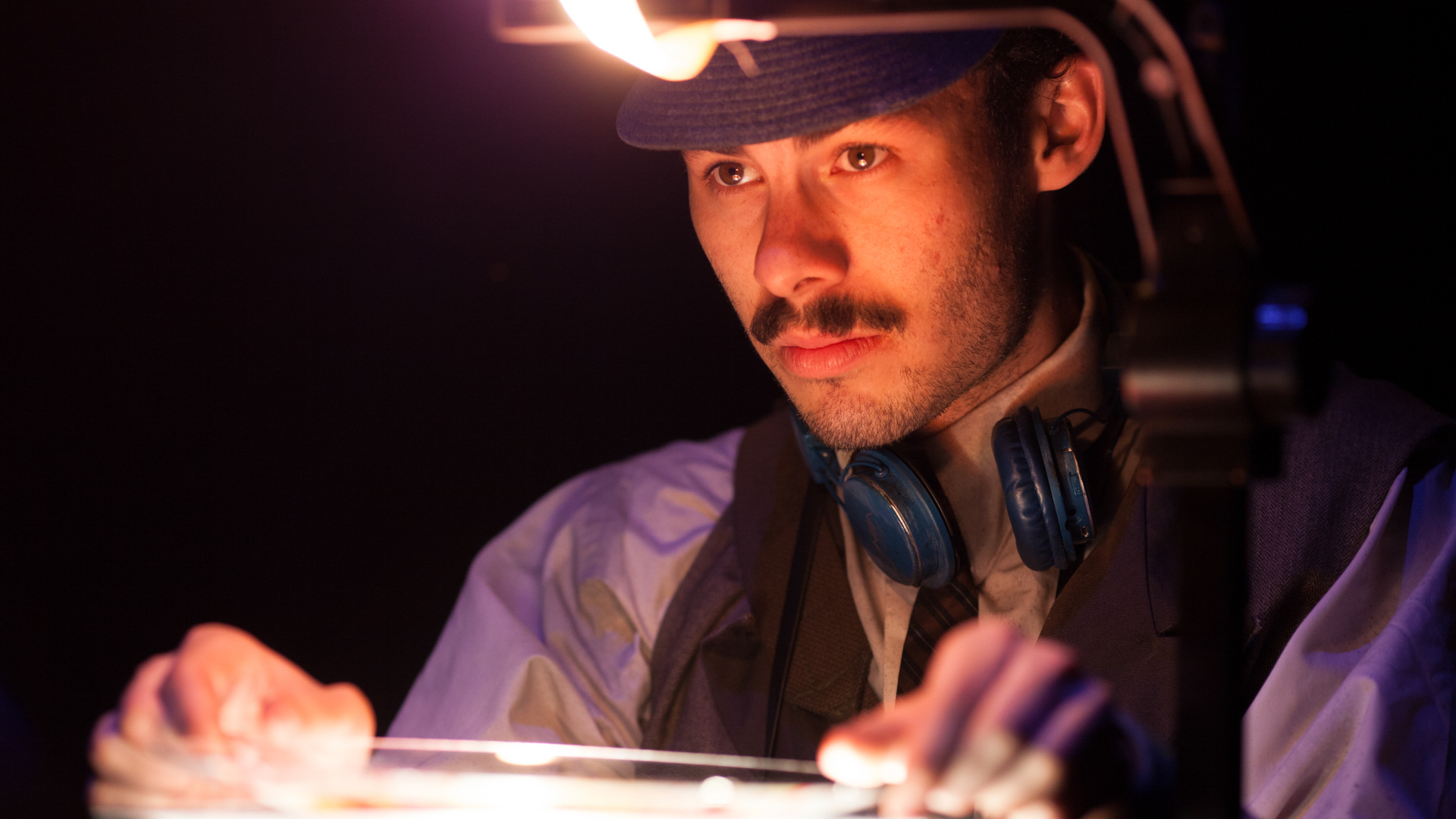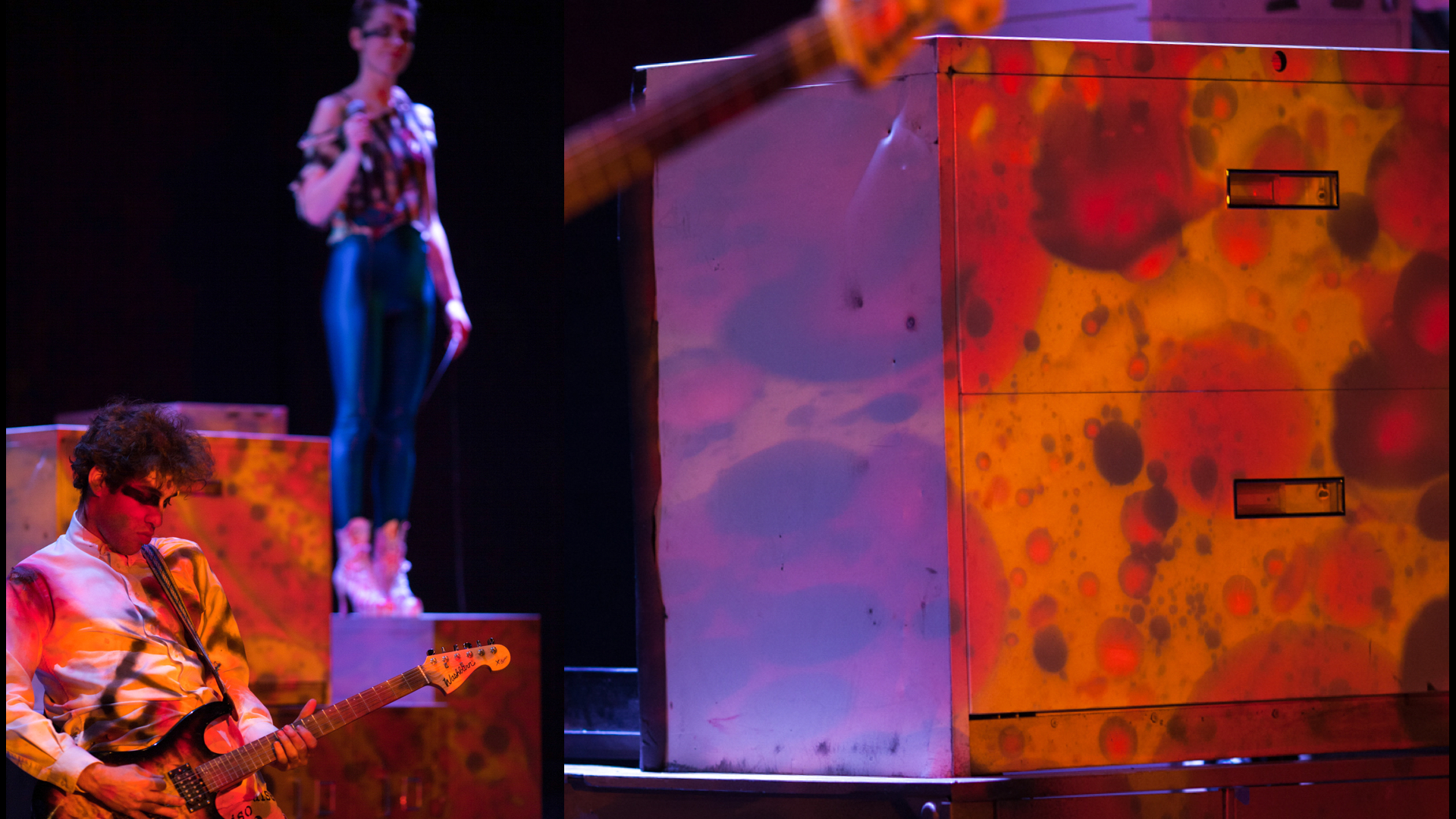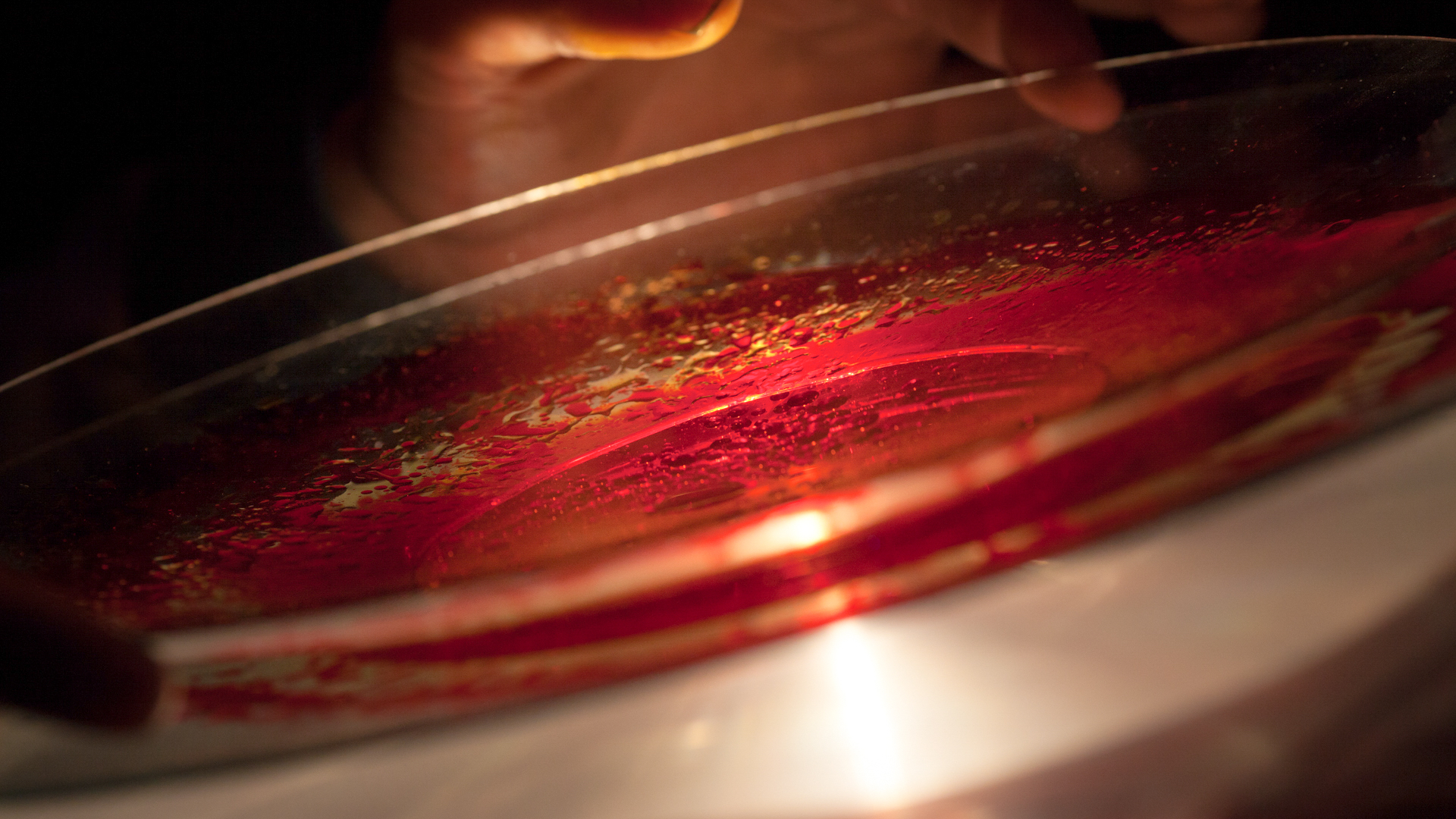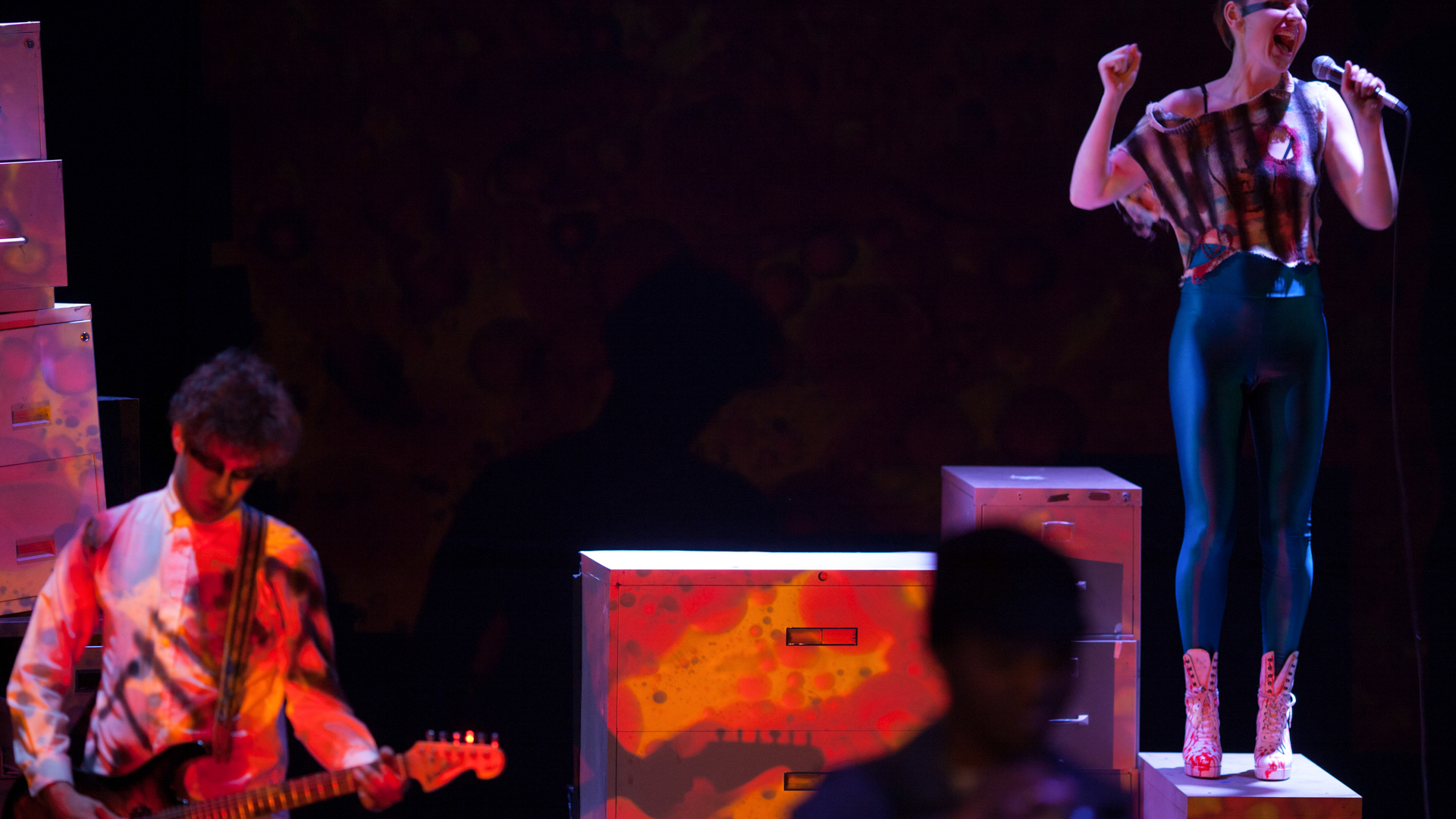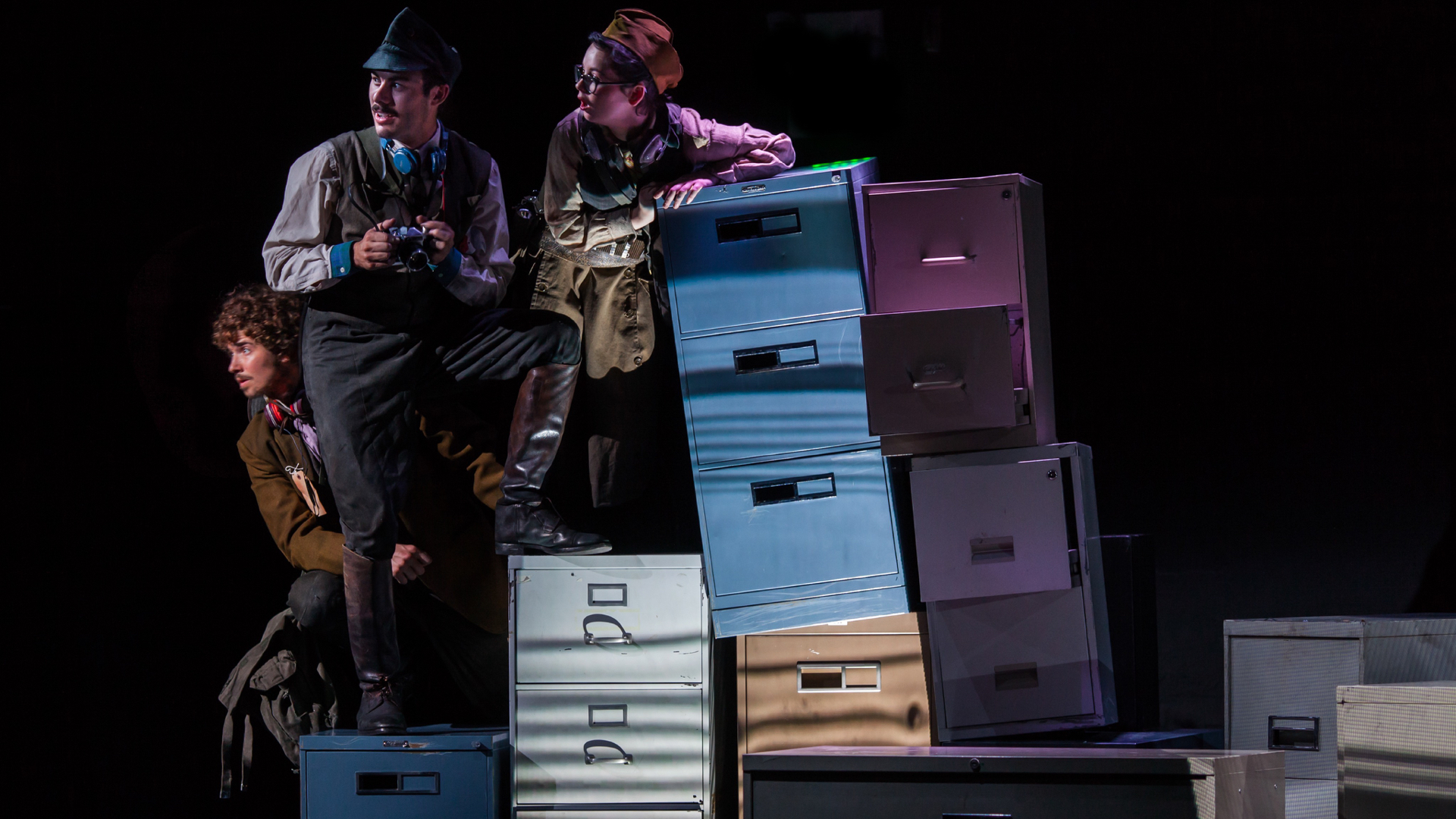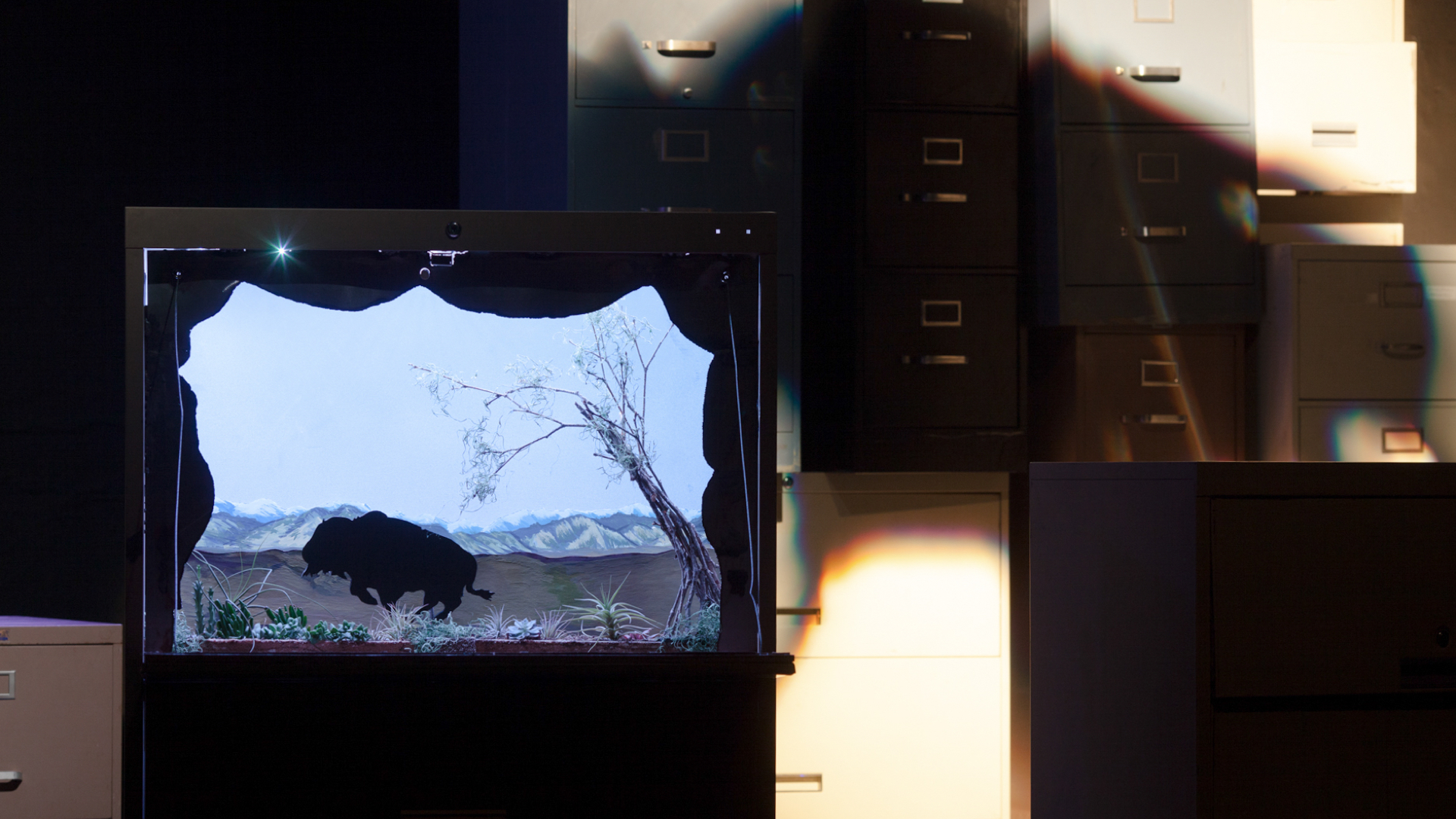 Paradise by Design (Paradiso Diseñado) was a new play written by David Guitan and directed by Martín Acosta. It set itself in the moments between life and death and questioned the limits of perception and the power of ideology. The scenic design was grounded in the idea of the magical emerging from the banal, which was embodied in a set primarily consisting of an array of filing cabinets, which actors activated throughout the show.
I took this idea one step further, hiding the projectors inside said cabinets, so actors could pull drawers open and reveal moving imagery. The content was mostly textural, and played with collapsing different timescales; I merged timelapse imagery of stars with slow-motion ink in water and animated brain scans.
Between the first and the second act, there was an interlude scene, a reading of a manifesto, for which the director wanted to create the feeling of a rock concert. I used an overhead projector and dyes to recreate a liquid light show. Operated by a performer, it was unique every night and had a decidedly analog feel that would be impossible to reproduce digitally.